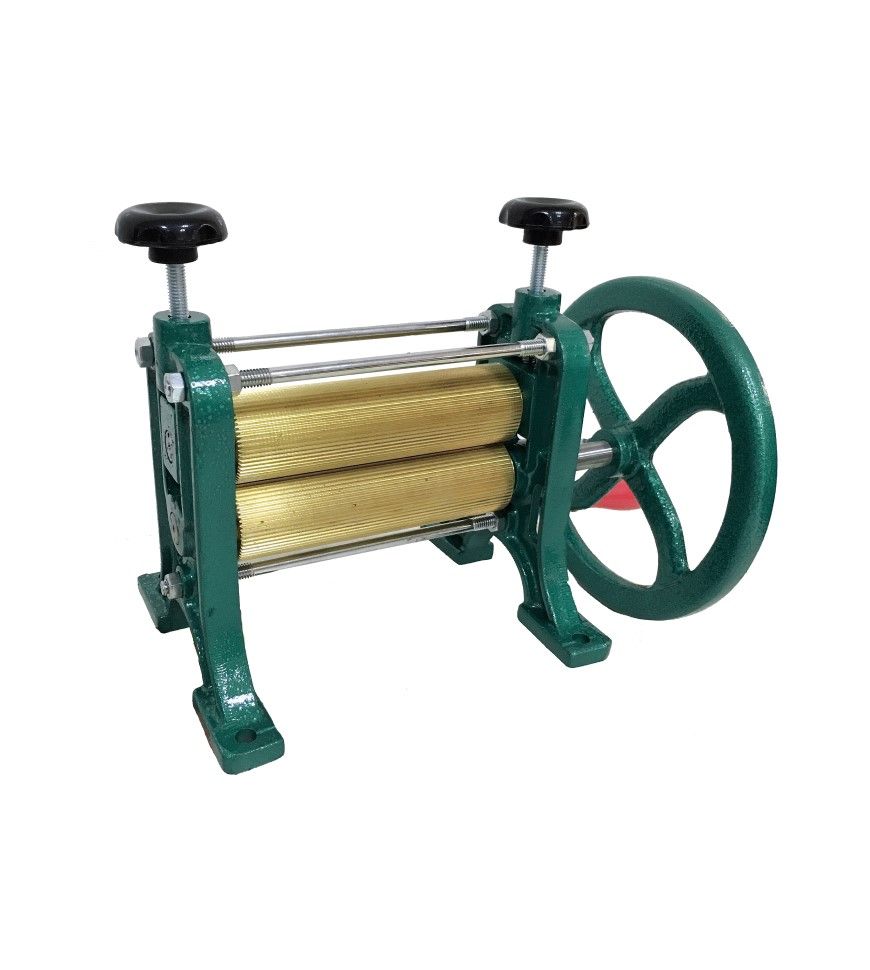 Squid Flatten Machine
Squid Roller Machine
Squid Flatten Machine or roller machine is a device to expand the surface of dried squid, and we can heat the flattened squid into a barbecue, which is a kind of Asia snack. There are electric and manual models. The electric model has a footswitch that you can use feet to control and hands to pull the squid back and forth to flatten it. Manual models are divided into 16 cm and 17.5 cm depending on the brass wheels' width. Usually, the user will place the manual machine near the edge of the table, and let the hand-wheel be suspended for rotation.

If you are interested in any kind of one, please leave us the message.
---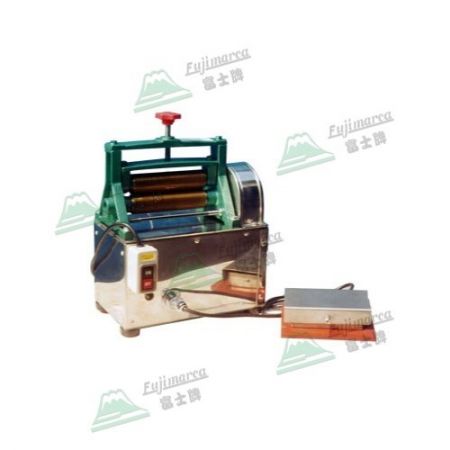 MC-807
The squid rolling machine is to expand the surface of dried squid, which is suitable for self-employed...
Details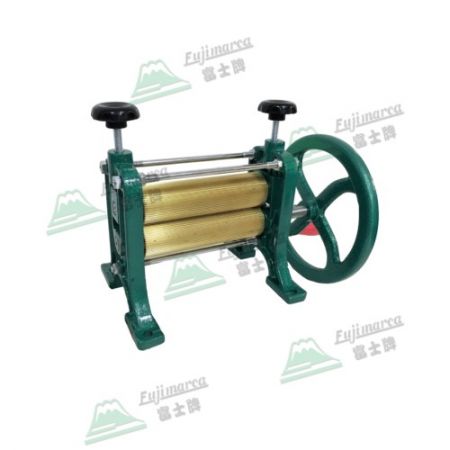 MC-808-1, MC-808-2
The manual squid machines have two sizes, one is the width of the gear of 17.5cm (large), and the width...
Details
E-Catalog Download
E-Catalog!!

Download
Squid Flatten Machine - Squid Roller Machine | Over 50 Years Food Machinery Juicer & Blender Manufacturer | JYU FONG MACHINERY CO., LTD.
Located in Taiwan since 1968, JYU FONG MACHINERY CO., LTD. has been a stainless steel food machines manufacturer. Our main food machines, including Squid Flatten Machine, Electric Ice Shavers, Meat Grinders, Fruit Juicer Machines, Ginger Crushing Machines and Vegetable Cutting Machines, which have won the IPO design patent and CE certified.
Our staffs have rich experience. 70% of them have more than 18 years of experience and perfect cooperation among members. Besides the regular products, we pursue the new elements of machine to fit the market needs. We are specialized in ice shaver, meat grinder, kumquat & lemon crusher, vegetable dicer and stripper, bean grinder and rice grinder. All Jyu Fong food machines are 100% made in Taiwan, we take excellent technology at Electric and manual ice shaver, Electric meat grinder, Wheatgrass Masticating Juicer and so on. We do quality control at every step, so we bring you the best quality.
Fujimarca has been offering customers high-quality industrial food machines, both with advanced technology and 50 years of experience, Fujimarca ensures each customer's demands are met.
View our heavy duty food grinders and crushers
Ice Shaver
,
Meat Grinder
,
Ginger Crushing Machine
,
Masticating Juicer
,
Blender
,
Rice and Soybean Grinding Machine
,
Separating Machine
,
Food Mixer
,
Dough Sheeter
,
Noodle Maker
,
Flatten Machine
,
Vegetable Cutting Machine
and feel free to
Contact Us
.